Custom Patches As Unique As You Are
Custom Patches can be used to personalize a shirt or jacket, to identify company people, to display a membership logo, and more! A patch is a simple and straightforward method to personalize a garment, and at MegaPatches.com, we're ready to assist you in designing your own custom clothes patches.

For any event, we can make unique patches. Our Custom embroidered patches come in a wide range of shapes and sizes to help you express yourself. They can also be customized with different colors at no extra cost, allowing you to create a patch that truly stands out.
Wide range and different types of Custom patches:
When it comes to Custom patches, we have a wide selection to assist you to design the perfect patch. To get the desired appearance, our patches can be produced using three different ways. We offer embroidery patches for a traditional patch with layout depth. We provide woven patches for a thinner patch with more fine detail. We also provide custom chenille patches for a patch that is close to photo quality (revealed patches).

Aside from our embroidered, chenille, and dye sublimated patches, we can also make Velcro patches according to your specifications. Our large selection of twill and thread colors can assist you in creating your ideal canvas. With the best materials and a variety of customised backings, you may make your own patches precisely how you want them.

With no minimums and free shipping, you can make your own patches online.
We work hard to deliver the greatest first-class designs and manufacture funny personalized patches that you or your team will be happy to wear. Your tactical patches should depict a sense of accomplishment and pleasure, as well as express who you are.
When you work with MegaPatches.com, creating Custom patches with Velcro backing is a breeze. With excellent first-rate and industry-leading customer service, we help designers manufacture small to large batches in their ideal ideas. Our mission is to make the benefits of on-demand manufacturing accessible to everyone, which is why we provide quick turnaround times, transparent pricing, and occasional small-quantity orders for any custom patchwork you create with us.
PURCHASE YOUR FUNNY PATCHES RIGHT NOW!

All we do is make Custom patches and iron-on patches according to your unique layout requirements.
Let our experts help you produce attractive, long-lasting funnypatches for you and your club or your mates.


Regardless of the size, color, or shape of your funny patches, we are glad to offer the most competitive cost currently available. MegaPatches is also delighted to provide easy delivery anywhere in the United States, making this a hard offer to pass up.
Request a Free Estimate!
To get started, simply call us at 248-509-0411 or fill out our no-obligation quote form right here on this page. We eagerly forward to hearing from you.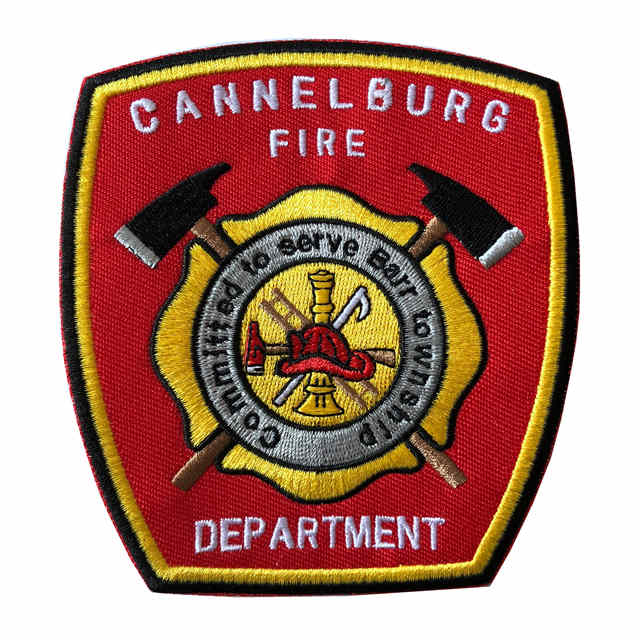 Free Sample in 1-2 Days
Free Edits
Free Quotes
Free Shipment
Competitive Price
Simple Design Process
Plenty of Patch Options
Available in all Categories
24 Hours Custom Support
Premium Quality Patches
Fastest turnaround
Live Chat Support
---
STEP 1: SELECT A PATCH STYLE
Select a style from our extensive collection. We offer one that is ideal for every need and every budget!
---
STEP 2: COMPLETE THE QUOTE FORM
We'll answer quickly with a sample of your patch design after you fill out our quote form.
---
STEP 3: REVIEW THE ART PROOF
You can go over patch trials again and again until it's exactly what you need. Revisions and artwork are usually free!
---
STEP 4: VERIFY YOUR ORDER
Confirm your order once you're satisfied with your design. Our FREE shipping gets your patches to you quickly, anywhere in the United States!
With Every Order You Will Get:
FreeArtwork & Design
FreeRevisions
FreePatch Setup
FreeShipping
FreeFree Iron-On Backing
Custom Patch maker online-You can be proud of
We provide trendy Funny Patch Designs for sports organizations and businesses in the private sector to indicate activity, promotional businesses, advertising organizations, indications and symptoms & photos, membership, government organizations, exact function rank, and specialized unit. These patches unmistakably represent the wearer's one-of-a-kind identity. These patches are extremely long-lasting, cleanable, and evidence-free, so you can use them all over.

MegaPatches.com offers a unique way to promote both your personality and your logo. Furthermore, we make Funny patches in PVCin any quantity, length, form, or color. You're about to get the Patch that accurately reflects your personality, and you're almost ready to sell your company.
We are committed to providing you with the greatest quality products at uncommonly low costs, which are thoughtfully engineered to perform to their full potential.
LET'S GET THIS PART STARTED
● Design & Artwork for Free
● Patches Setup Is Free
● Different Thread Colors With easy Shipping

The Unrivaled Quality with affordable prices!
Our top-of-the-line materials and artwork, together with our stringent quality control procedures, ensure that your bespoke patches are of the highest possible quality.

YOUR TEAM WILL BE PROUD OF YOUR Custom PATCHES!
In terms of pricing, we won't be undersold, ensuring that you may acquire fantastic Custom patches regardless of your budget!
MegaPatches.com is delighted to provide dozens of custom patch customization options, including several patch sizes, a variety of thread colors, and a variety of patch backings.
YOU WILL NOT FIND A BETTER DEAL ANYWHERE!
MegaPatches.com is dedicated to providing high-quality items and unparalleled customer service. Make Custom patches with us, and you may buy with confidence that you'll be entirely happy!

As your top custom patch maker, we are delighted to offer free artwork and design, as well as free revisions and shipping to anyone in the United States. We're here to help, whether you've ordered bespoke patches before, or this is your first time. We'll take you through each stage, explaining the technique and what your patch layout will look like. With years of experience designing a variety of patches, you can trust us when we claim we understand what works and what doesn't!
There will be no hidden expenses or additional costs; the pricing you see on our website is the final fee you pay.
Devoted to providing you with the Peerless quality: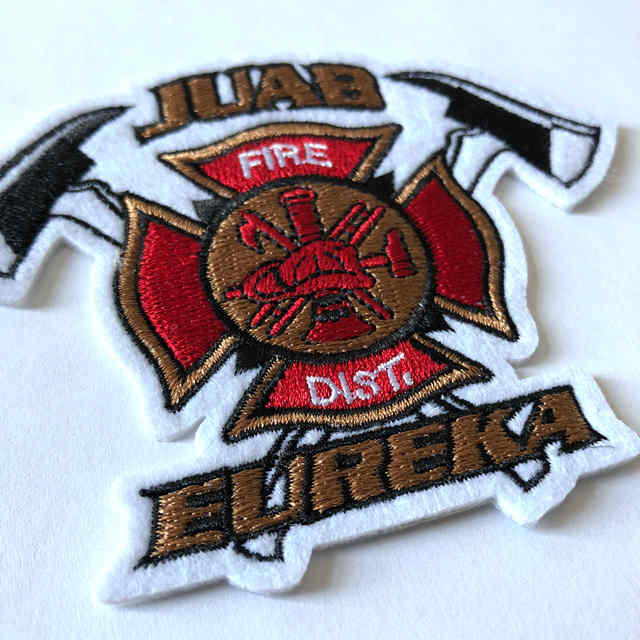 At MegaPatches.com, the quality of your Custom patches and our customer's satisfaction are our top priorities. We are your one-stop-shop for all types of patches.
The Fully Customized Funny Patches for You:
A good approach makes your shopping experience short and easy. Furthermore, we pride ourselves on our Professionals' ability to design a wide range of patches, including custom embroidery patches, morale patches, membership, scouting, warmth-press, Emblem patches, Iron-on, Hot glue, Sequin Patches, Velcro Patches, PVC Patches, Rubber Patches for police officers, groups, and employees, and much more. We as your custom patch maker online offers top-notch first-class yet cost-effective custom patch design in the United States. To be able to make your purchasing experience quick and simple.
Why should you go with MegaPatches.Com?
MegaPatches.Com is your one-stop shop for all patch needs! We're confident you'll find just what you're looking for among hundreds of different designs, colors, and attaching possibilities. We make buying easy and convenient for you. Our design team has years of experience and a large number of orders under their belts. We'll put that pleasure to good use by designing some fantastic-looking Custom patches to your exact specifications!
Every Funny Patch is backed by our award-winning customer service and a 100% satisfaction guarantee.
Patches Delivery on your DoorStep!
If you have any questions, please do not hesitate to contact us by email at [email protected] or toll-free at 248-509-0411
Alternatively, if you're ready to acquire your Free Quote, visit our Free Quote Page.
You can order 1 or 100, there is no minimum restriction.

Delivery will be in 7-10 working days after sample approval.

Patches are made in our overseas unit and we have our warehouse in Michigan.

We provide heatseal/Iron on backing for free with every order. If you need velcro, Peel & Stick backing that will add extra charges.