Custom Baseball Patches – Symbolize your team
Sports patches are among the most popular patches that we manufacture at MegaPatches. When it comes to baseball patches, we know how to make them that are suitable for any group. Our designers can aid you with exposing help to your desired group or a team of your own. Custom Baseball patches are a terrific way to bring everyone involved in the game together.
You'll have a unique way to express contentment, companionship, and a normal love for the sport by creating embroidered patches for you and your teammates. Best of all, your patches can be worn on a number of garments. Hats, shirts, jeans, jackets, and other articles of apparel fall within this category.
Baseball Patches with a Personal Touch
You can proudly lend a hand to a university group, a professional group, or a personal squad with our professional baseball hat patches.
Custom Baseball Patches are an excellent way to create a unique image for your local baseball team or to show your support for any Major League Teams. MegaPatches understands what it takes to design a stunning custom patch that will imprint a lasting image in someone's mind as soon as they see it.
These once-handmade badges are now ubiquitous, and they can be crafted with a variety of attachment options such as stitch-on, iron-on, adhesive backing, or Velcro backing.
Your satisfaction is our priority
The beautiful stitching of your baseball patches and our customers' pride is our pinnacle challenge at MegaPatches. We are your one-stop shop for all kinds of patches. From Military Patches to Police Patches to Fire Department Patches to Security Service Patches, we're here to make the process of obtaining your own patches as simple and fun as possible.
TODAY IS THE DAY TO MAKE YOUR CUSTOM BASEBALL PATCHES!
Providing different types of Baseball Patches Services
To meet your needs, we provide a wide range of custom patch shapes, sizes, and styles. At no extra charge, we'll include up to 8 different hues in your patch. We'll also provide you with a variety of backing options. Choose from a variety of styles, including classic, iron-on, self-stick, hook & loop, and more, to wear or display your patch with ease. While embroidered baseball patches are our expertise, we can also make iron-on baseball patches or dye sublimated (printed or image) patches.

Which option you choose is determined by the level of detail in your design as well as your personal preference. Get a quote right now to get started with you.

With a conventional aspect and a fair higher sense, our Baseball jeans patches offer a considered one of a sort of pleasure. It's a symbol of all the hard work and determination that went into earning your spot on the team. As a result, the Baseball patches that are used to make these coats are equally important.

Custom baseball patches at MegaPatches have a traditional look and feel, as well as a high level of craftsmanship that anyone can identify.
MEGAPATCHES GIVE YOU THE SATISFACTION OF YOUR NEED…
Regardless of the size, color, or shape of your scout patches, we are glad to offer the most competitive cost currently available. MegaPatches is also delighted to provide easy delivery anywhere in the United States, making this a hard offer to pass up.
Request a Free Estimate!
To get started, simply call us at 248-509-0411 or fill out our no-obligation quote form right here on this page. We eagerly forward to hearing from you.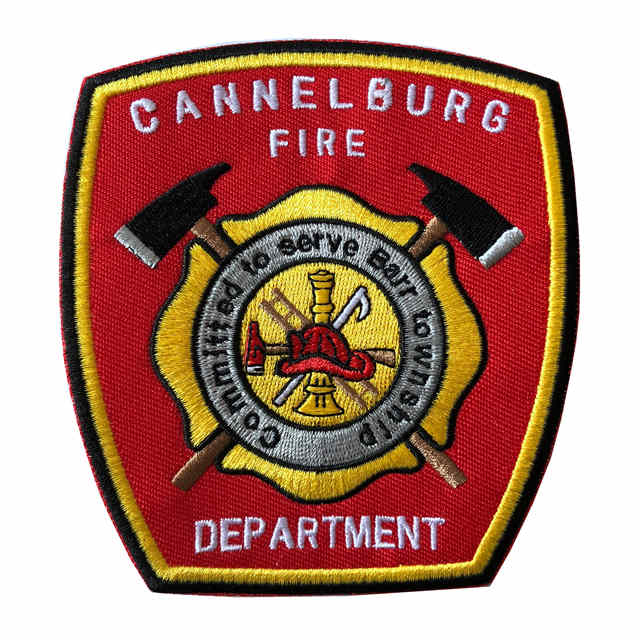 Free Sample in 1-2 Days
Free Edits
Free Quotes
Free Shipment
Competitive Price
Simple Design Process
Plenty of Patch Options
Available in all Categories
24 Hours Custom Support
Premium Quality Patches
Fastest turnaround
Live Chat Support
---
STEP 1: SELECT A PATCH STYLE
Select a style from our extensive collection. We offer one that is ideal for every need and every budget!
---
STEP 2: COMPLETE THE QUOTE FORM
We'll answer quickly with a sample of your patch design after you fill out our quote form.
---
STEP 3: REVIEW THE ART PROOF
You can go over patch trials again and again until it's exactly what you need. Revisions and artwork are usually free!
---
STEP 4: VERIFY YOUR ORDER
Confirm your order once you're satisfied with your design. Our FREE shipping gets your patches to you quickly, anywhere in the United States!
With Every Order You Will Get:
Free

Artwork & Design

Free

Revisions

Free

Patch Setup

Free

Shipping

Free

Free Iron-On Backing
Honor your team members without Baseball Patches
Our custom baseball jersey patches are the ideal way to honor your players' hard-fought victories on the field and during the season! Customize the layout to include team captains' popularity, player numbers, league or district accolades, and group titles.
Check out our full range of personalized school patches and recreation patches for more ways to honor baseball achievements.
WHAT ELSE DO WE HAVE TO SERVE YOU
Our patches act as blank slates for any and all academic achievements. To protect rectangular, oval, or megastar shapes, add a baseball insert with your personalized lettering.
Make a name for yourself with country patches to commemorate tournament appearances, successful seasons, and national crowns or championships in your own backyard. Our baseball Patches for sale are cut in the shape of your country and can be personalized with your choice of felt, chenille colors, text, and sport or mascot Swiss inserts.
Fully Customized Baseball Patches For Sale:
Custom Baseball Patches are one of the most effective ways to create a distinct image for your local baseball team or to publicize your support for any Major League Teams. MegaPatches understands what it takes to design a stunning personalized patch that will leave a lasting impression on the minds of those who see it.
PURCHASE YOUR BASEBALL PATCHES RIGHT NOW!
We specialize in custom embroidered patches and baseball patches designed specifically for your team's unique layout requirements.
PATCHES FOR BASEBALL AT AN AFFORDABLE PRICE
We obviously cannot be beaten on price when it comes to baseball cap patches or other baseball batches. We'll shape any competitor's pricing and, in most cases, beat it! We realize the importance of creating a personalized patch for your sports club while keeping the cost as low as possible.
One of the best reasons to work with us is that we don't charge for any of the work that our designers do or any adjustments that you might have about the design of your custom baseball patches.
OUR CUSTOM BASEBALL PATCHES CAN BE BOUGHT ON ANY BUDGET!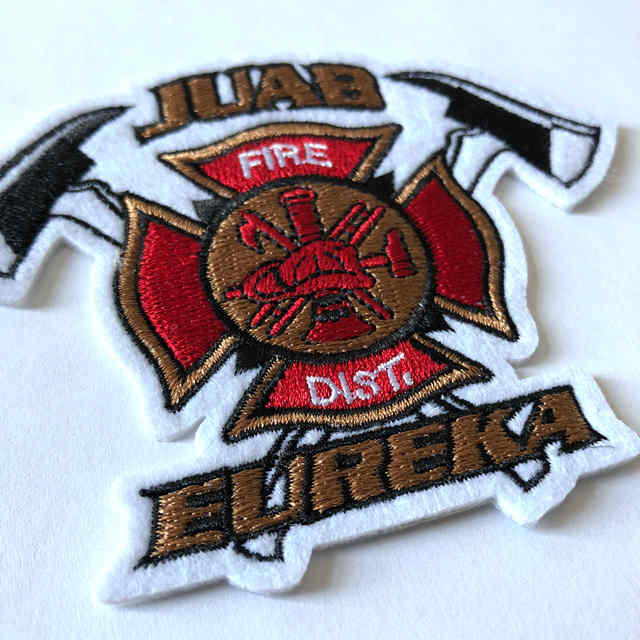 Your personalized baseball patches may be the greatest currently available, thanks to our high-quality materials and artwork, as well as our meticulous fine-manipulation method. We will not be undersold in terms of pricing, ensuring that you can obtain remarkably personalized patches regardless of the size of your budget!

OUR CUSTOM BASEBALL PATCHES WILL HELP YOU REPRESENT YOUR TEAM.
It's never been easier to promote your baseball club; with our personalized baseball bat patches, you can proudly display your team's unique image at your next sporting event or while walking around public areas.

MegaPatches understands the necessity for a completely unique yet fashionable design, and we presently collaborate with some of the best artists in the country. Let us assist you in developing your group's image today and ensuring that you stand out from the crowd.
When we say "custom," we aren't Joking.
We give you complete control over the size, shape, colors, pattern, and backing type of your embroidered patches. We may personalize your custom baseball jersey patches to meet your specific requirements. Our talented artists will be happy to assist you in creating patches that are appropriate for you and your business.

Patches Delivery on your DoorStep!
Each baseball Patch is subsidized by our Excellent Customer Service and 100% Quality Guarantee.
To get started, simply call us toll-free at 248-509-0411 or get the Quote right here on this page. We're excited to hear from you!
You can order 1 or 100, there is no minimum restriction.
Delivery will be in 7-10 working days after sample approval.
Patches are made in our overseas unit and we have our warehouse in Michigan.
We provide heatseal/Iron on backing for free with every order. If you need velcro, Peel & Stick backing that will add extra charges.