JOIN US NOW
Fire Department Patches: Custom Fire Department Patches Provider in USA
Every patch tells a tale to everyone who is paying attention. Custom firefighter patches primarily convey a sense of security. Despite the fact that custom embroidered patches are our specialty, we provide you with everything you need to complete your shot. Your personalized products will become priceless private artifacts, allowing you to assist with identification and delight.

For Years MegaPatches.com have been known for its fire department custom patches. We accomplish the unequalled patches by employing the most advanced automatic looms, best twills, and colorfast threads. We understand that fire agencies require incredibly durable patches that may be expert in appearance. We've made personalized fire department patches for departments all around the country. Perfectly produced firefighter patches will enhance the appearance of your branch's personnel' uniforms.
PURCHASE YOUR FIRE DEPARTMENT PATCHES RIGHT NOW!
Our experienced team will assist you in creating a fantastic looking patch. Simply send us your fireplace branch logo, and we'll work with you until you're satisfied with the appearance of your patch design. Patches come in a variety of shapes and sizes.
Offering you different types of firefighter patches:
A fire department patch, whether embroidered, woven, exposed, or PVC, can help distinguish firefighters from other fire rescue departments as well as show the general public that they are trained experts who can handle this type of situation. Here are the types of patches we offer:

● Embroidered Patches
● Woven patches
● Sublimated patches
● Patches made of PVC

We place a high value on manufacturing patches for your firefighters, with a number of organizations who use our patches and emblems on their uniforms and gear.
Our most popular fire department patch is a wearable patch. We can, however, make commemorative or celebratory patches for you to display. To make your custom fireplace branch patches one-of-a-kind, we provide a wide range of firefighter back patches, firefighter helmet patches, thread colors, shapes, and sizes. To find out which patch kind is best for you, speak with one of our experts now. We'll get started once you've determined whether you want embroidered, woven, or dye sublimated patches.
To get started, simply call us at 248-509-0411 or fill out our no-obligation quote form right here on this page. We eagerly forward to hearing from you.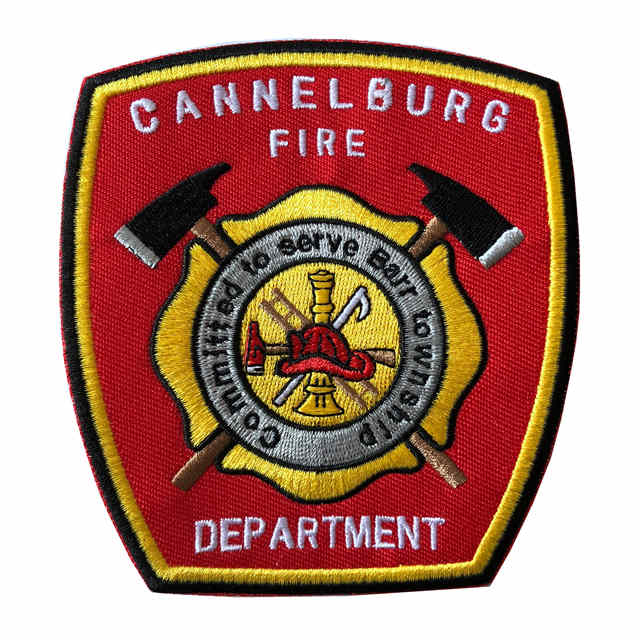 Free Sample in 1-2 Days
Free Edits
Free Quotes
Free Shipment
Competitive Price
Simple Design Process
Plenty of Patch Options
Available in all Categories
24 Hours Custom Support
Premium Quality Patches
Fastest turnaround
Live Chat Support
JOIN US NOW
WHY NEED FIREFIGTHER PATCHES?
When you're on the job, it's critical that you seem as professional as possible. You may upgrade your antique patches and acquire fresh, colorful insignia with our high-quality, long-lasting firefighter patches. It's critical for an emergency worker to be easily identifiable, and a great set of patches can actually help with that.

When a person appears on the scene wearing the Firefighter Velcro patch or back patches shoulder or back, it's a clear indication that a terrifying situation is about to improve. By cooperating with a high-quality custom patch organization on the internet, you can create firefighter patches for your squad in a way that assures they can give flair and safety at the same time!

We believe in supporting our customers in creating "any patch for any motive,".
JOIN US NOW
For FireFighting Personnel:
Those patches are made to stand out on any uniform or bag, with vibrant colors and crisp, clear inscriptions. They're also excellent for giving as gifts to family members and friends who support the incredible work that our men and women accomplish.

We'll gladly do anything we can to help our emergency workers complete their tasks. Mega Patches.com is happy with the work you've done, and you must be as well. As a result, we promise your entire satisfaction with our products.
You must dress in first-class if you wish to appear high-quality. Take a peek at what we have to offer these days!
JOIN US NOW
Fire Department Patches for Sale:
Fire department patches are a crucial component of every firefighter's uniform, and we at MegaPatches.com understand that. That's why we're here to assist you in creating your own unique version. We've got you covered whether you require to sew or iron on fireplace branch patches in the shape of a traditional Maltese (or Florian) go, something basic like an oval or rectangular, a badge, or something completely unique. Traditional symbols can be found on several of our handmade firefighter patches. A fireman's hat, an engine, a ladder, a hose, a hydrant, and other items are included. Any or all of those symbols can be included in custom patches for your own branch.

We understand that each fireplace branch requires unique fixes that are extremely long-lasting. Contact us to get a Quote Now…
Why should you go with MegaPatches.com?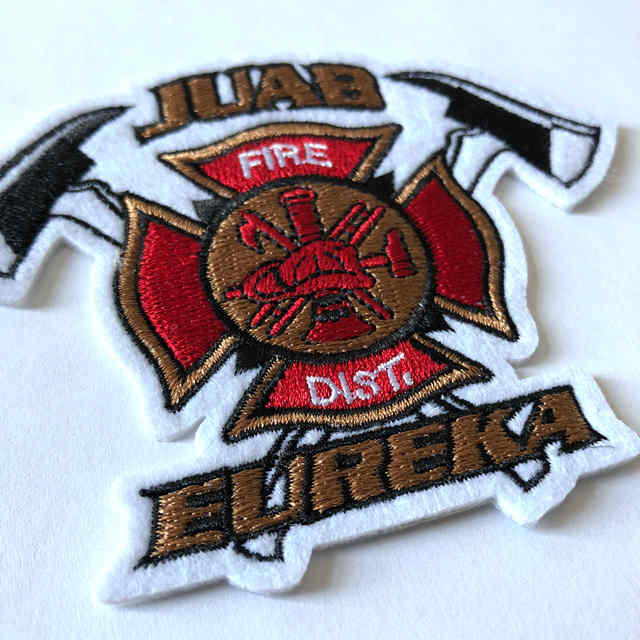 With a name like MegaPatches.com, we're delighted to say that our patches are worn by numerous fire departments around the United States. It's vital for us to continue to provide the same high-quality patches for which we've been known. They'll get up to everything, including crises, and your washing machine and dryer aren't up to the task.

Contact us right now and you'll notice that our customer service is second to none. We'll collaborate with you to ensure that your fire fighter name patches turn out just as you expected.

● Our Fire Department Patches Have a Quick Turnaround
● Any shape or size is eligible for easy shipping within the United States.
● Affordable price
● Premium Quality Free Sample

We understand that most patch companies provide a graphic rendering, but we've found that these are often inaccurate, therefore we'd need you to approve the precise fire department custom patch you'll be receiving. We'll start right to work on your order once we've been approved, and we'll deliver it to you for free if you live in the United States.

Don't put it off any longer; purchase your personalized firefighter patches today!
DRIVEN SOLUTIONS
LET'S GET STARTED RIGHT NOW! NO MATTER WHAT YOUR BUDGET IS, YOU CAN GET CUSTOM PATCHES!
Our high-quality materials and artwork, together with our meticulous fine-tuning process, ensure that your custom fire patches are of the highest possible quality. We will not be undersold in terms of price, ensuring that you may have amazing bespoke patches regardless of your budget! Check out our Pricing page to see how much your department's personalized patches will cost.

WE'LL COLLABORATE WITH YOU TO CREATE PATCHES, YOU'LL LOVE!
MegaPatches.com is happy to offer not just the highest-quality patches on the market, but also the best customer service you'll find anywhere. We're here to assist you to design the best fireplace department patches possible, and we'll even support you with the purchasing procedure.

WHEN WE SAY "CUSTOM," WE DON'T IMPLY IT LIGHTLY.
We give you complete control over the size, shape, colors, arrangement, and backing type of your embroidered patches. We may personalize your patches to meet your specific requirements. Our expert artists would be happy to assist you in creating patches that are appropriate for you and your company.

Patches Delivery on your DoorStep!
Every Custom Patch is subsidized by our Excellent Customer Service and a 100 percent Quality Guarantee. If you have any questions, please don't hesitate to contact us via e-mail at [email protected] or toll-free at 248-509-0411