Custom Name Patches: Custom Name Patches for Any Apparel
When it comes to custom Name patches, we have the range to help you create your perfect name patch for your uniform, apparel or for any purpose you want to have it. Our patches may be made using 3 different techniques so as to obtain the appearance you want. For a traditional patch with design intensity, we provide a custom embroidered name tag. For a thinner patch that includes finer detail, we offer woven patches. And for a patch that offers you long-lasting sticking ability are iron-on name patches.

Mega Patches has been producing custom name patches for years and knows what it takes to produce a design that makes your company or private call pop out on any cloth.
Let us assist you in creating a name patch to help you stand out in any crowd.
TODAY IS THE DAY TO MAKE YOUR NAME PATCHES!
All we do is create custom name patches, Velcro, and embroidered name patches tailored to your agency's or private particular design needs.
You, Will, be Proud of Our Name Patches for Sale!
We make every effort to deliver the greatest designs and build custom name patches that you or your company can be pleased to wear. Your company or personal photo should convey a sense of accomplishment and delight, as well as represent who you are.

MegaPatches.Com is the answer whether you require a unique design to represent your unit, team, squad, or battalion. Our talented graphic artists would happily help you convert your design, whether serious, humorous, or somewhere in between, into a memorable search patch. Because we don't charge extra for art or revisions, you can rest assured that your patches will look precisely how you want them to.

We have the abilities and knowledge to perform exactly what is required to make high-quality personalized name patches because we work with some of the best designers available.
WE HAVE THE LOWEST CUSTOM NAME PATCH PRICES!
Regardless of the size, color, or shape of your name patches, we are glad to offer the most competitive cost currently available. Mega Patchesis also delighted to provide easy delivery anywhere in the United States, making this a hard offer to pass up.
Request a Free Estimate!
To get started, simply call us at 248-509-0411 or fill out our no-obligation quote form right here on this page. We eagerly forward to hearing from you.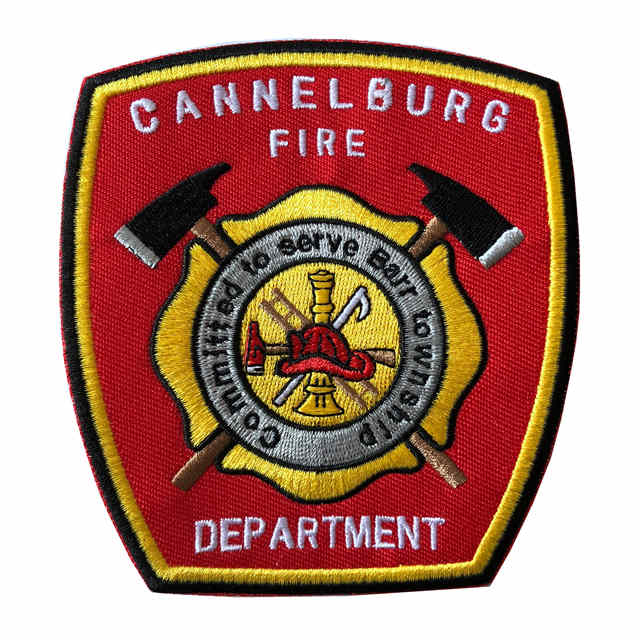 Free Sample in 1-2 Days
Free Edits
Free Quotes
Free Shipment
Competitive Price
Simple Design Process
Plenty of Patch Options
Available in all Categories
24 Hours Custom Support
Premium Quality Patches
Fastest turnaround
Live Chat Support
---
STEP 1: SELECT A PATCH STYLE
Select a style from our extensive collection. We offer one that is ideal for every need and every budget!
---
STEP 2: COMPLETE THE QUOTE FORM
We'll answer quickly with a sample of your patch design after you fill out our quote form.
---
STEP 3: REVIEW THE ART PROOF
You can go over patch trials again and again until it's exactly what you need. Revisions and artwork are usually free!
---
STEP 4: VERIFY YOUR ORDER
Confirm your order once you're satisfied with your design. Our FREE shipping gets your patches to you quickly, anywhere in the United States!
With Every Order You Will Get:
FreeArtwork & Design
FreeRevisions
FreePatch Setup
FreeShipping
FreeFree Iron-On Backing
LET'S GET STARTED ARTWORK & DESIGN FOR FREE
Our top-of-the-line materials and artwork, combined with our stringent best-manipulation procedure, ensure that our custom name patches for sale are the best available. In terms of fees, we will not be undersold, allowing you to obtain excellent call patches regardless of your financial situation! If you're looking for the best prices around, we're glad to say that we now offer Free Artwork and Shipping.

Competitive quality that can't be found easily:
The quality of the embroidery on your custom name patches and our clients' happiness are our top priorities at MegaPatches. We are your one-stop shop for all kinds of patches. From Military Patches to Police Patches to Fire Department Patches to Security Service Patches, we're here to make the process of obtaining your own patches as simple and enjoyable as possible.
Properly Crafted name patches for any Purpose:
We can create custom name tag patches for any purpose. Whether you're a military person or want them for your college or school uniform, owner of the club, commemorating an occasion, honoring an achievement, or have a process in regulation enforcement, we can help. Our name patches for vests are available in clearly every shape and size to help you specific yourself. They are also to be had with up to 8 different shades at no extra charge so that you can create a patch that certainly stands proud.
You must dress in first-class if you wish to appear high-quality. Take a peek at what we have to offer these days!
Why Custom name patches?
These custom-embroidered name patches are great for uniforms, outerwear, and gear baggage since they endure a long time. They have long-lasting cotton or poly-cotton fabric backing that is resistant to shrinking and fading. Your choice of thread colors is embroidered on each patch. The finished tapes are cut to ensure that no threads link the letters. They come with a stitch-on backing or a hook backing (called Velcro). The high-density embroidery will no longer snag and will last for years. We provide a quick turnaround time and do not have a minimum order quantity.
Why Buy Name Patches from MegaPatches?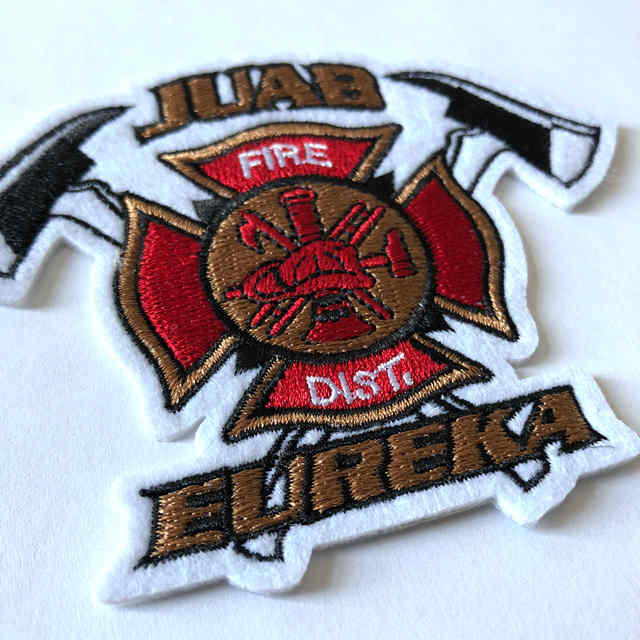 Creating name patches may be a lot of fun, whether you send us your design or let our incredibly creative and professional design team aid you for free with your own design.
Perks of Our Custom Name Patches:
1. Names that are simple and easy to remember: No fraying tiny threads in the letters; The color of the name can be customized to match the brand. Colors should be similar to those of the faculty, club, or employer. No problem with unusual names; Many typefaces are available, or you can use the font from your logo; No minimum order, quick turnaround and 100% produced in the USA.

2. Stain-resistant, scrubbable, and durable: Permanent color has the advantage of never rubbing off and has a very smooth appearance. Polyester patches are scrubbed clean of dirt, grime, and sweat. Patches usually last longer than the garment they are attached to. Subsurface colored permanently at the molecular level

3. Long-lasting, and outlasts the garment: The name is DYED into the patch rather than embroidered or sewn; Machine-washable and dryable, scrubbable, and dry-washable; Rain, seawater, mud, and sand cause patches to rise; Subsurface design molecularly bound with fabric; The patch will no longer scratch-off or become snagged, as with display screen printing or embroidery. Patches are created in the same way as colorful polyester clothing is.

When we say "custom," we implement it for sure:
We give you complete control over the size, shape, colors, pattern, and backing type of your embroidered name patches. We may customize your patches to meet your specific requirements. Our talented artists would be delighted to assist you in creating patches that are unique to you and your company.

Patches Delivery on your DoorStep!
Every Custom Patch is subsidized by our Excellent Customer Service and a 100% Quality Guarantee.
OUR OUTSTANDING CUSTOMER SERVICE BACKS ALL CUSTOM PATCHES. YOU WILL BE COMPLETELY SATISFIED, ITS OUR GUARANTEE.
To get started, simply call us toll-free at 248-509-0411 or get the Quote right here on this page. We're excited to hear from you!
You can order 1 or 100, there is no minimum restriction.

Delivery will be in 7-10 working days after sample approval.

Patches are made in our overseas unit and we have our warehouse in Michigan.

We provide heatseal/Iron on backing for free with every order. If you need velcro, Peel & Stick backing that will add extra charges.